"From about 5.30,the dogs start whining for their six o'clock feed, such is their love for Megabite Pet Food!"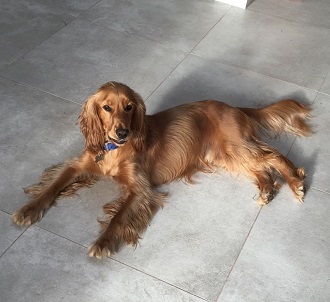 Keith, Dublin 14
"We changed both our dogs food over to megabite pet food over 2 years ago, best thing we've ever done both dogs clean their bowls every feed, something they weren't doing before. We noticed a big difference in there coats also. Megabite pet food has never let us down, couldn't recommend the service enough!"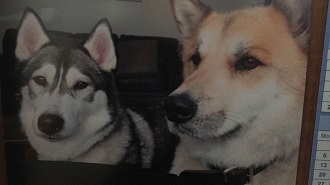 Shane, Tallaght
"Ian has been supplying my dog, my parents dogs and several friends dogs with Megabite dog food for several years. Quality food, reliability, excellent service and thoughtfulness to both dogs and owners at all times are what comes to mind with Megabite pet food supplied by Ian. Every person whom I have recommended on to Ian has always been as satisfied as we continue to be. Both my dog Floyd and I have no hesitation in recommending Megabite. Here is a photo of Floyd with 3 rosettes he won in dog show at Fanad festival in Co. Donegal this summer - including 2nd best overall in show - so food must be doing something good"
Mary, Knocklyon
"Very Happy Megabite Customer"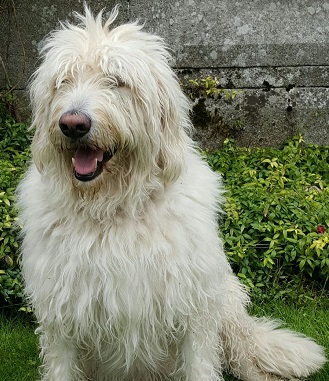 Amaya, Manor Kilbride
"I have tried many different brands for my Collie Cross and German Shepherd, both of which have all sorts of allergies and skin problems. They are on medication for these but nothing seemed to give them total relief. When I started them on Megabite I couldn't get over the difference. The scratching has stopped and their coats have gone from dull and patchy to shiny and thick. I've been able to reduce down their medication to the minimum. I now have two happy content dogs. Well done Megabite."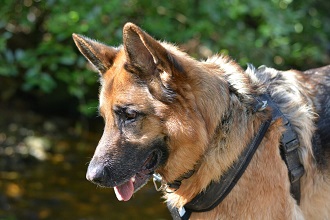 Teresa, Knocklyon
"I've been feeding our dogs with Megabite Extra and Megabite Supreme for almost five years. It's great value and my dogs are thriving on it. It is really convenient to have these heavy bags delivered right to my home. Ian provides a next day delivery service and he has never let me down. I wouldn't hesitate to recommend Megabite to anyone that is interested in their dog's health, value for money, and covenience."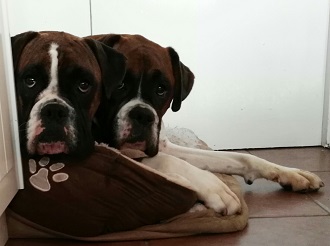 Carol, Tallaght